Long Term Player Development
---
WHAT IS LTPD?

LTPD & SOFTBALL
Softball Canada has taken Sport for Life's generic LTAD model and created a softball-specific version called Softball's Long-Term Player Development (LTPD) model using a combination of recent sport-science research and best practices. Our LTPD model identifies the optimal training, competition, and recovery principles and practices for our players through sequential stages from childhood through to adulthood. It recognizes there are two distinct streams in softball - the lifelong recreational sport and the elite competitive arena - and it is designed to promote and support players in both.
Promoting excellence alongside recreation is important. Our LTPD model ensures players develop the physical literacy necessary to enjoy softball, and sport in general, for a lifetime as well as identifies the pathway and skills for players to reach their potential and excel at the international level through systematic and logical development. The LTPD model also informs coaches, players, and parents about key developmental concepts and practices at each stage in the development pathway. It addresses the physical, technical/tactical, mental, emotional, cognitive, and social needs of the player as they pass through each stage of development.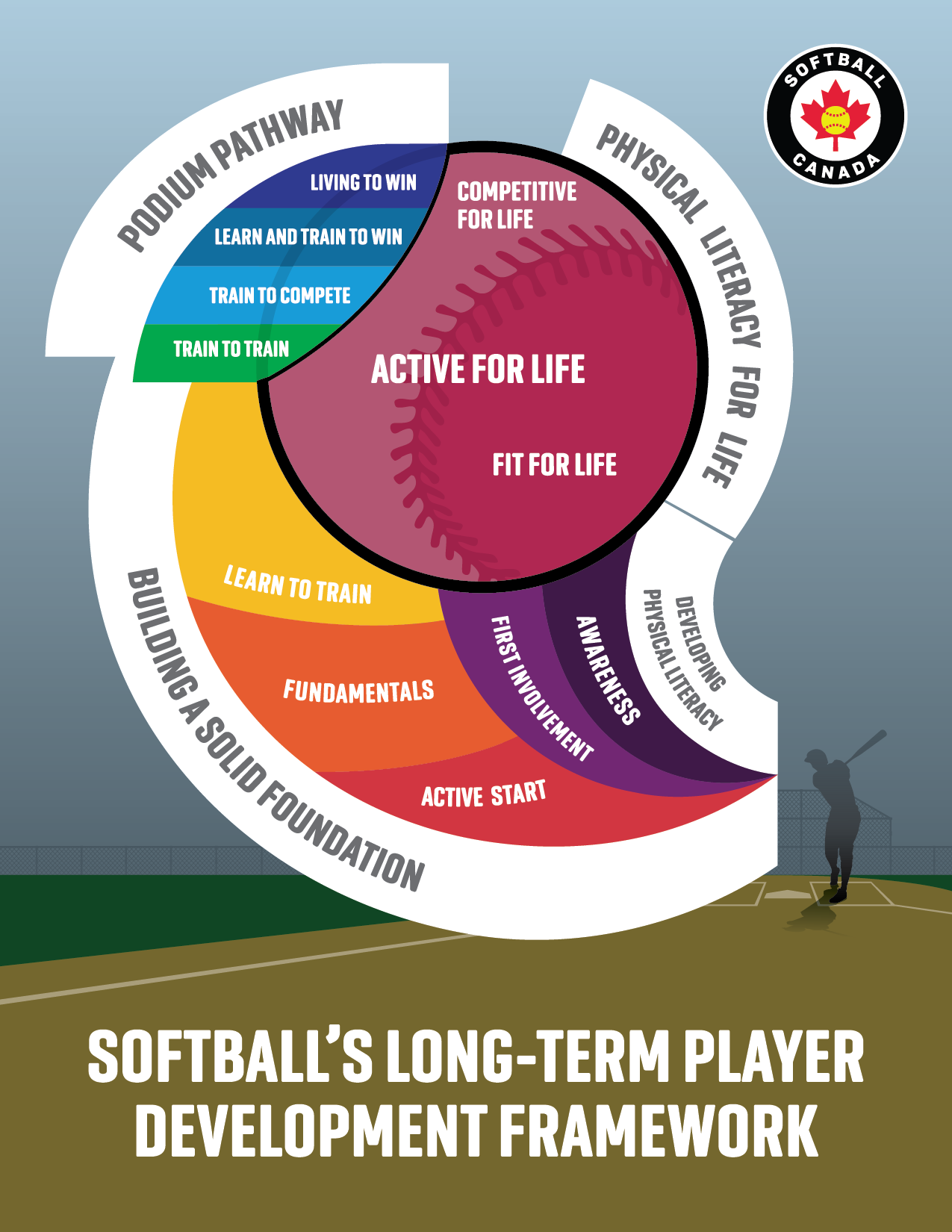 Indigenous Long Term Participant Development Pathway
The Aboriginal Long-Term Development Pathway resource presents a roadmap for developing sport and physical activity among Indigenous peoples. It is a reference for those who work with Indigenous participants in sport and recreation. The Aboriginal Long-Term Participant Development Pathway has grown out of the understanding that mainstream pathways for sport development do not necessarily align with Indigenous needs or experiences. As such, the Aboriginal Long-Term Participant Development Pathway tries to address that gap by outlining the key elements that need to be considered when planning, developing and implementing programs for and with Indigenous peoples and Indigenous communities. To learn more click here.